^
Gracias al sistema "Slide&Go" de Jade no despertarás a tu pequeño al salir del coche. El capazo que piensa en la salud de tu bebé desde el primer día. Ideal para viajes seguros y acogedores.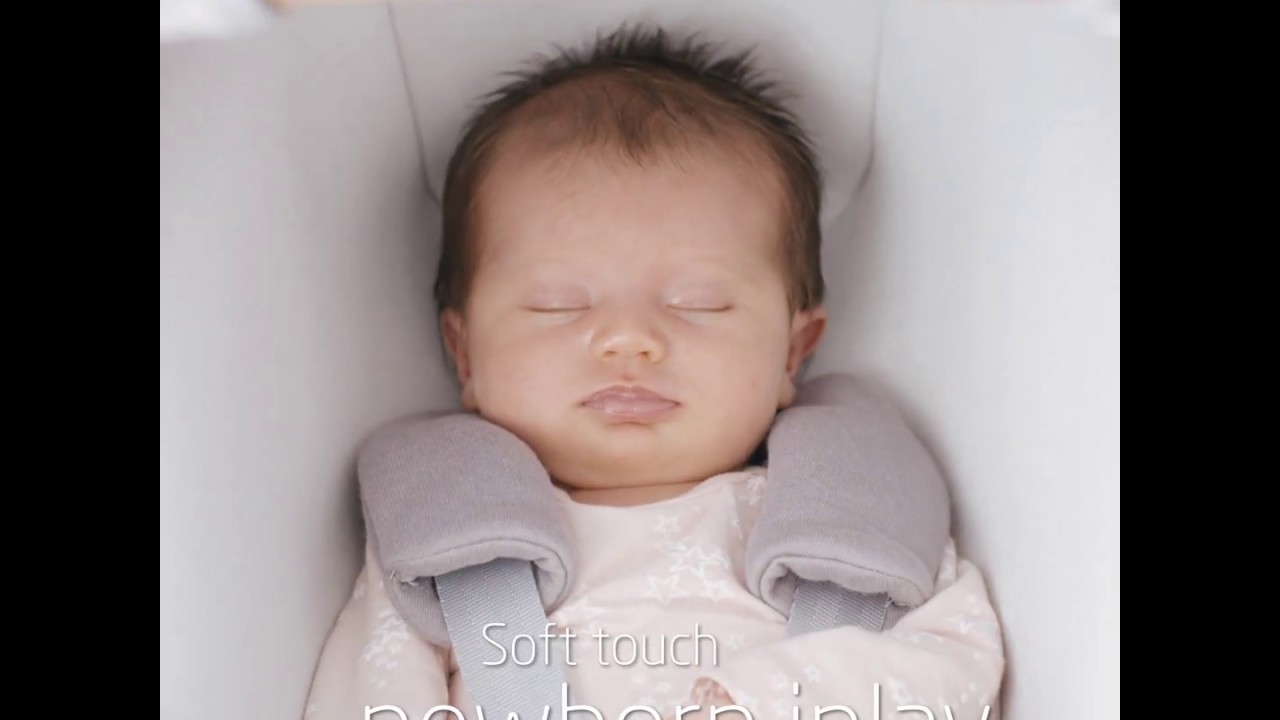 Por qué elegirme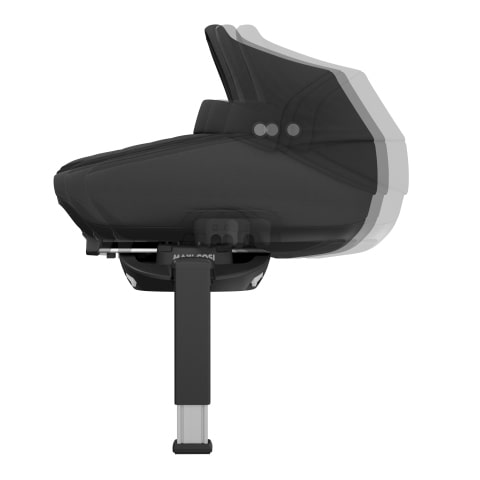 Unique Slide & Go ISOFIX installation
Easy ISOFIX installation in cars via unique sliding technique on the 3wayFix base and seamless connection to Maxi-Cosi strollers.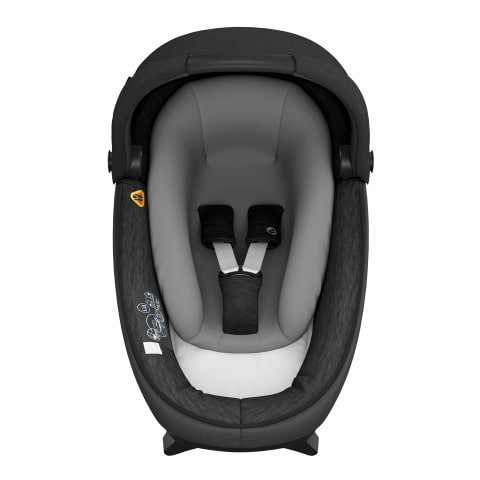 Perfect lie-flat position at all times
Baby stays asleep in the best possible position in cars and on strollers without waking up no matter the situation, lying on a highly comfortable soft touch inlay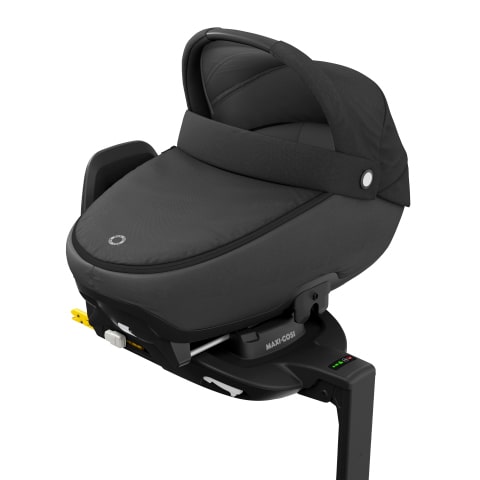 Complies with the highest safety standards (R129)
First R129 approved safety carrycot on an ISOFIX base with interactive light and sound feedback confirming correct installation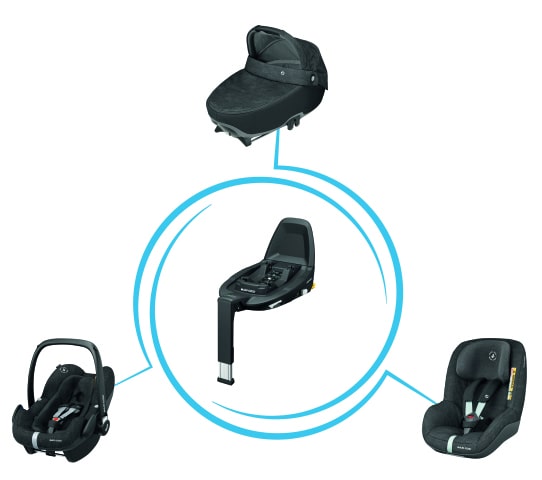 Part of 3way car seat Family
A solution from birth up to approx. 4 years in combination with 3wayFix, Pebble Plus and Pearl Pro i-Size
Descripción del producto
Echa un vistazo a nuestro exclusivo capazo de seguridad Jade. Galardonado por el reconocimiento alemán Stiftung Warentest (STIWA) por tener una calificación sobresaliente de 5 estrellas. Jade cumple con las normas de seguridad más altas (R129) y permite que los bebés duerman más mientras viajan.
Instalación
¡El capazo de seguridad Maxi-Cosi Jade para automóvil se puede instalar de forma segura en el asiento trasero de tu automóvil gracias a la exclusiva instalación "Slide & Go"
Instala el capazo Maxi-Cosi Jade deslizándolo sobre la base del asiento de automóvil FamilyFix3 ISOFIX. Su indicador sonoro y luminosos confirma cuando la instalación ISOFIX se ha realizado de forma correcta, lo que lo hace aún más fácil y seguro.
Gracias al sistema "Slide & Go", podrás mover el capazo del automóvil con tu bebé dentro sin despertarlo, lo que hace que los viajes sean aún más fáciles y cómodos.
Seguridad
En Maxi-Cosi hemos trasladado a más de 50 millones de bebés desde el hospital hasta sus nuevos hogares. La seguridad de tu hijo es nuestra principal prioridad.
Los expertos sugieren que los recién nacidos no deben viajar en posición vertical durante más de dos horas seguidas, y deben dormir todo lo que sea posible boca arriba, que es la posición recomendada. Sin embargo, todavía vemos bebés colocados en sillas de automóvil por más tiempo de lo recomendado. Esto nos ha llevado a desarrollar Jade, un capazo para automóvil que permite una posición saludable y completamente horizontal para tu bebé. De esta forma podrá dormir tranquilo mientras viaja en el automóvil. ¡Será la segunda cama de tu bebé! No tendrás que preocuparte por la comodidad y seguridad cuando haya que hacer un viaje largo.
Stiftung Warentest (STIWA)* ha otorgado una excelente calificación de 5 estrellas a nuestra forma innovadora de combinar la comodidad de los capazos con la seguridad y la conveniencia de los asientos para el automóvil.
Además, el capazo de seguridad Jade cumple con la última y más alta regulación de seguridad (R129), brindando a tu recién nacido una protección mejorada contra la cabeza, el cuello y los impactos laterales.
¿Tienes alguna duda a la hora de realizar la instalación? ¡No te preocupes! La señal de instalación interactiva con luz y sonido en la base 3wayFix confirmará si realizaste una instalación correcta, y el arnés de seguridad de 3 puntos de Jade te permite sujetar a tu pequeño de forma segura y firme.
* Stiftung Warentest es la organización alemana de pruebas de consumo líder e independiente. Llevan a cabo pruebas semestrales de asientos de seguridad, usabilidad y ergonomía. STIWA recomienda Jade para los bebés recién nacidos.
Capazo seguro y acogedor para viajes más largos
Las sillas de seguridad para automóvil son para viajar, los capazos son para dormir. nosotros hemos diseñado una combinación perfecta para ofrecer lo mejor de ámbos y aportar una solución ideal para que tu bebé viaje de manera segura y duerma cómodamente.
Es tan seguro como una silla de automóvil y tan cómodo como un capazo, nuestro capazo Jade no solo se puede instalar de forma segura en tu automóvil, sino que también proporciona una posición plana de 180° ¡Todo un sueño para tu pequeño! Será la forma más segura y saludable para que tu bebé viaje a la vez que descansa.
De esta forma el capazo Jade ofrece la máxima comodidad para los bebés que duermen durante los viajes, ya sean tan cortos como ir al supermercado o tan largos como un viaje en carretera.
Nuestro cochecito Jade cuida de la seguridad de tu pequeño. Cumpliendo con la más alta regulación de seguridad (R129). Protección comprobada contra impactos de cabeza, cuello y costados.
En cuanto a su instalación ¡será muy fácil! Gracias a la base 3wayFix en la parte trasera del automóvil, lo que proporcionará un ISOFIX seguro y una instalación Slide & Go altamente conveniente.
Con un diseño moderno con acabados de cuero, Jade se convierte en un asiento muy elegante en solo unos segundos cuando lo conectes a cualquier marco de la carriola Maxi-Cosi ¡Ni siquiera tienes que despertar a tu pequeño cuando cambies del capazo a un asiento para ir en el automóvil!
Sistema de viaje
Maxi-Cosi Jade es parte de la familia 3way y ofrece una solución desde el nacimiento hasta los 4 años. Jade encaja en la base 3wayFix ISOFIX, que también es compatible con el asiento para bebé Pebble Plus y el asiento para automóvil Pearl Pro i-Size para niños pequeños.
Esto te brindará una solución desde el nacimiento de tu bebé hasta que cumpla los 4 años.
Míralo en acción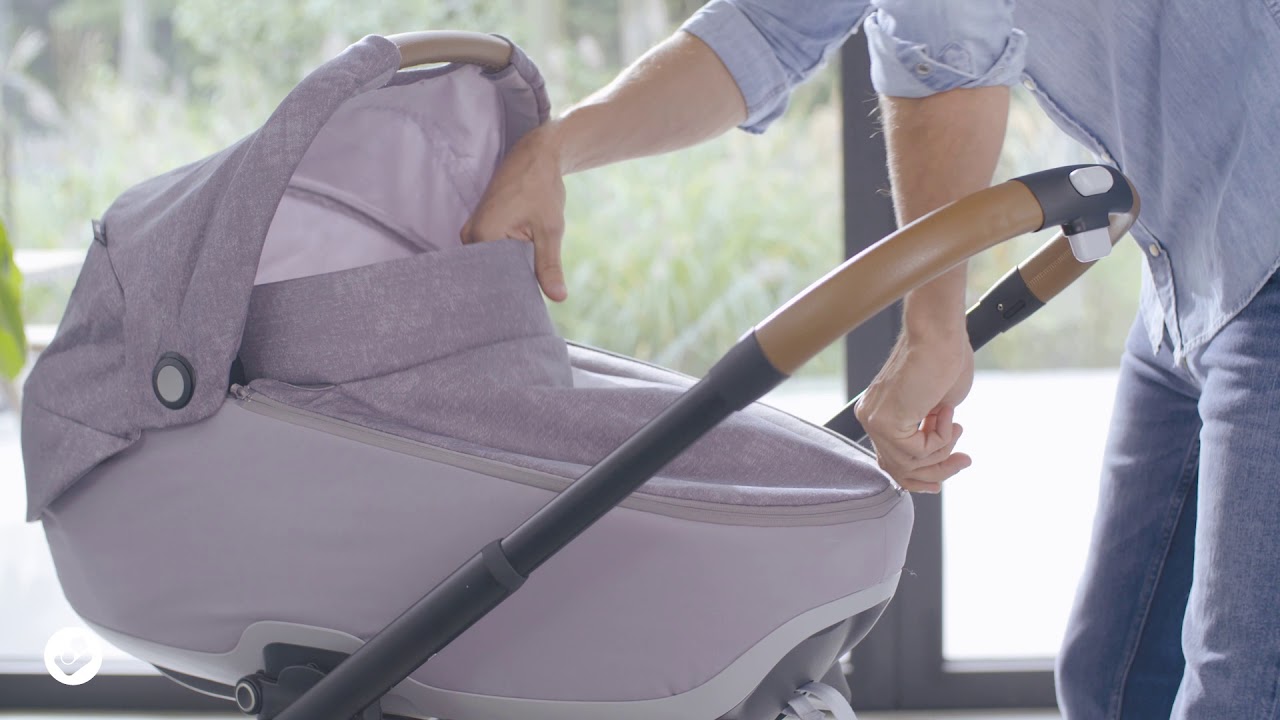 Comparte tus momentos Maxi-Cosi #myMaxiCosi
Comparar Jade con otros modelos