Ready for today
From birth up to approx. 3.5 years
0 - 15 kg
Por qué elegirme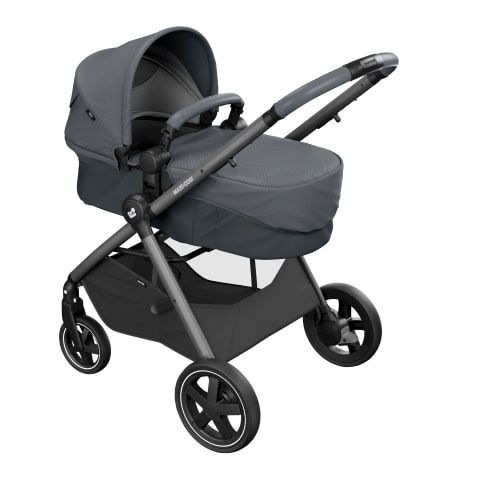 Se transforma de sillita a cuna
La unidad de asiento del cochecito se transforma en cuna en muy poco tiempo y sin esfuerzo. Tu bebé tendrá una segunda cama fuera de casa desde su nacimiento.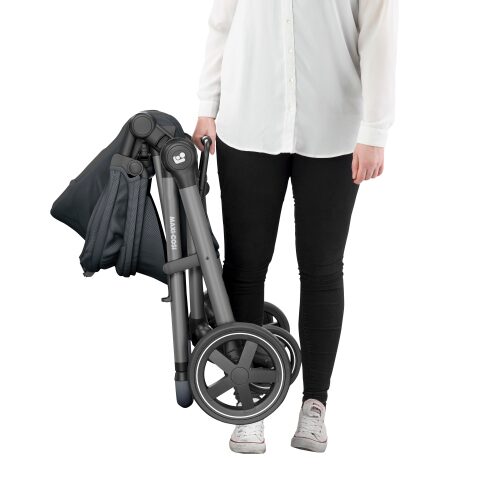 Ligero
Con un peso de solo 9,6 kg, Zelia está diseñado para hacerte la vida más fácil cuando necesites subir al autobús o al tren, o cada vez que tengas que subir o bajar escaleras.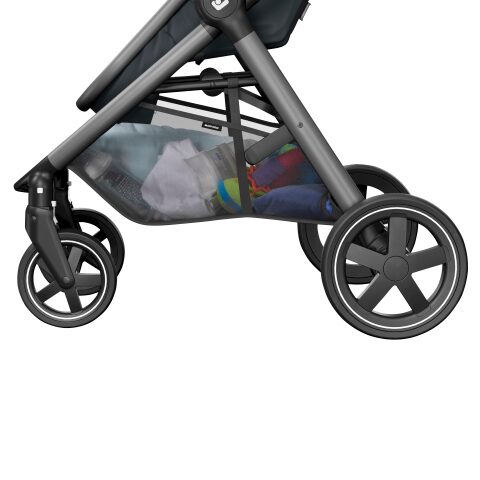 Cesta de compras enorme
Cesta de compras enorme y muy accesible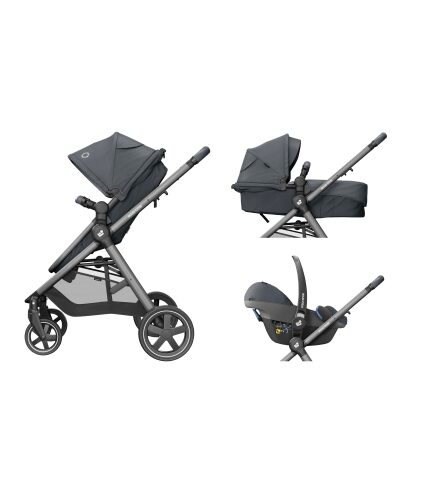 Sistema de viaje flexible
Retira la unidad del asiento del cochecito y agrega una silla de seguridad para automóvil compatible con Maxi-Cosi en solo dos "clicks".
Descripción del producto
The Maxi-Cosi Zelia pushchair will give you and your baby the confidence to embrace the future and let you enjoy everything urban life has to offer. Zelia's seat transforms into a bassinet so it is the perfect 2-in-1 pushchair for cool, relaxed city living and is suitable from birth to 3.5 years.
In just 2 clicks, attach the Maxi-Cosi baby car seat* to move easily between street and car.
This 2-in-1 pushchair is perfect for you if...
- You're looking for the best compact pushchair that will fit into a small apartment without compromising on baby's comfort.
- You live in town or in the suburbs.
- You love clever equipment that takes up the least amount of space in your life but offers best-in-class comfort for your newborn.
The Zelia is the most intuitive, from-birth, 2-in-1, compact urban pushchair on the market. Baby will enjoy the comfiest ride in the bassinet and you'll love the smart 1-hand 'portfolio' folding and light weight of this pushchair.
* Baby car seat sold separately
Míralo en acción