The best place after your arms
From birth up to approx. 3.5 years
0 - 15 kg
Por qué elegirme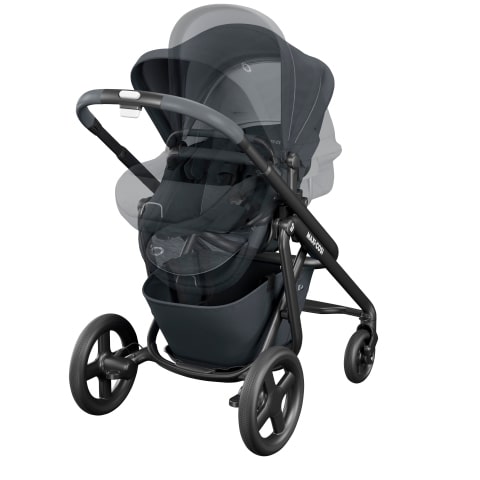 Se transforma en una cuna recostable
Para los recién nacidos, el asiento se transforma en una cómoda cuna para que estén siempre en posición horizontal. ¡Puedes tranformar Lila rápidamente usando solo una mano.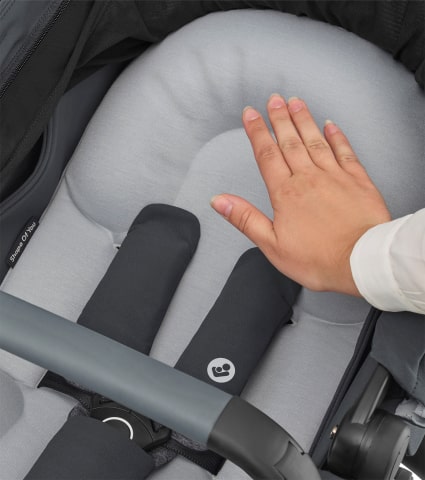 ShapeOfYou - Recubrimiento especial para recién nacidos
Desarrollado por pediatras, ShapeOfYou es la espuma de memoria inteligente para recién nacidos que se amolda a tu bebé y le proporciona la mejor posición de descanso.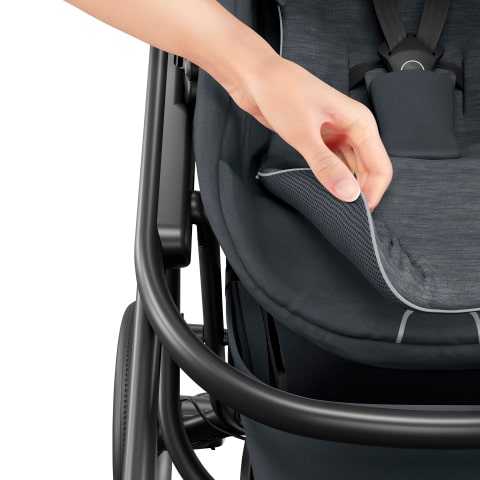 Colchón termorregulado
El colchón reversible asegura la comodidad del bebé durante todo el año. Cuenta con una cara de malla transpirable para el verano y una cara con tejido de lana para el invierno.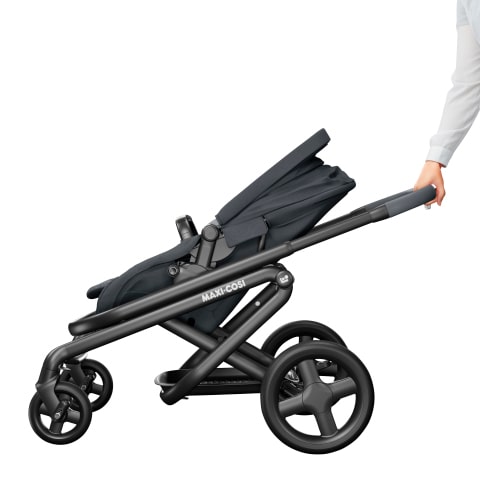 Plegable con una sola mano
Solo necesitas una mano para plegar la silla de paseo Maxi-Cosi Lila. Relajate y disfruta miestras tu cochecito se pliega con total comodidad.
Descripción del producto
Our unique Lila pushchair provides the most comfortable place for your baby after your arms! You can turn it into a duo stroller if you have another baby on the way!
Urban pushchair
Perfect for children from birth to 3.5 years old, the Maxi-Cosi Lila suits a life in the city! Not only does Lila provide maximum comfort, it gives you the luxury to take your little one on a stroll through the city without any hassles. The one-hand folding system makes storing the stroller as simple and convenient as it can be.
The city does not always offer smooth streets, but that won't be a problem for you if you use Lila. Its long-lasting innovative SmoothRide wheels enables greater durability and allows Lila to be used for a longer time.
Like a true urban stroller, Lila is stocked with a removable shopping basket to accommodate your needs when out and about!
An easy braking system and great manoeuvrability provides greater convenience.
Are you expecting a second baby soon, or do you already have children close in age? Our stroller for newborns grows with your children! Using the Duo kit (sold separately), Lila is capable of transforming into a double stroller to accommodate another child close in age. You will be amazed by how compact it is!
Comfort
An outstandingly comfortable pushchair, our luxurious Lila provides your little one with the most comfortable place after your arms. Suitable for children from birth to 3.5 years old, Lila offers everything your baby needs for the utmost comfort:
- Integrated nap keeper: we have also designed an integrated nap keeper for your baby's comfort. It creates the feeling of resting in a cosy cocoon that protects a child from bright sunlight and mosquitos.
- Thermo-regulated reversible mattress: what a luxury! Our thermo-regulated reversible mattress will keep your child comfortable no matter the temperature outside.
Additionally, the reversible seat offers a child multiple reclining positions, a big canopy providing optimal protection from the sun, rain, and wind; and a rain cover that keeps your little explorer dry at all times.
Let your little one enjoy maximum comfort while discovering the city with you!
Luxurious comfort meets convenience for city life
The Maxi-Cosi Lila is a great place for your baby to start their travelling adventures. With Lila, you can be sure that you are providing your child with the utmost comfort.
Our thermo-regulated reversible mattress will keep your child comfortable no matter the temperature outside.
The reversible mattress keeps toddlers comfortable throughout the year regardless of the temperature; breathable 3D mesh for the summer; soft fleece for the winter.
Our innovative stroller Lila makes your life easier too! With one hand, you can easily transform the seat into a lie-flat bassinet. The one-hand folding system also makes the stroller very convenient to collapse and store. The extra-large removable shopping basket enables you to stow away your belongings or take them with you.
Maxi-Cosi Lila grows with your family. The Duo kit (sold separately) can be added to the stroller to accommodate another child close in age. From now on, you don't need to compromise on convenience or your baby's comfort. Finally, you can have both!