^
One car seat, 4 years of ISOFIX convenience and safety
Desde el nacimiento hasta 4 años aprox.
0 - 18 kg
Por qué elegirme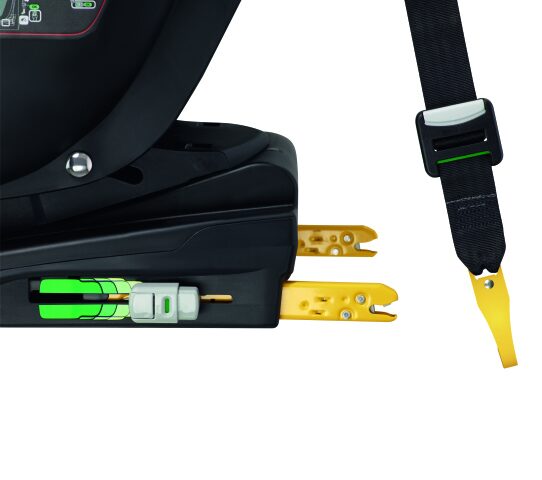 ISOFIX installation
It takes such a short time to install MiloFix! You just need to use ISOFIX connectors and then connect the Top Tether to the anchor point in your car.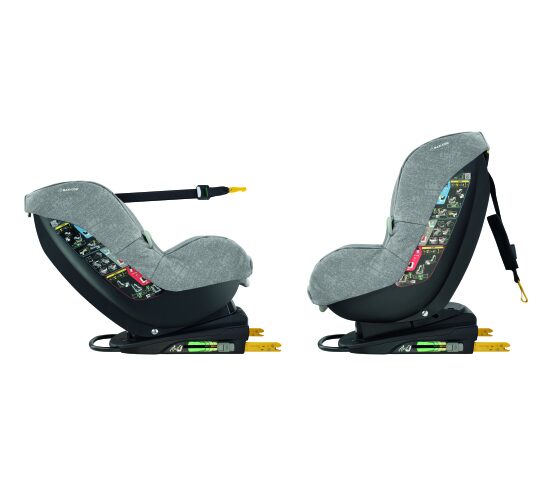 Rearward-facing travel
For better head and neck protection, you can use your car seat in the rearward-facing position until approx. 15 month.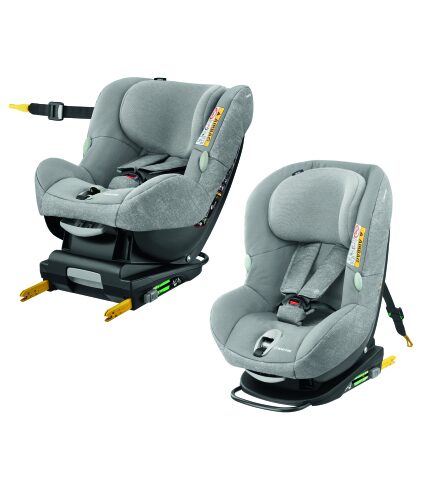 Long-lasting car seat (Group 0+/1)
MiloFix is a long-lasting car seat, and grows with your baby from birth up to 4 years, without compromising the comfort and safety of your little one.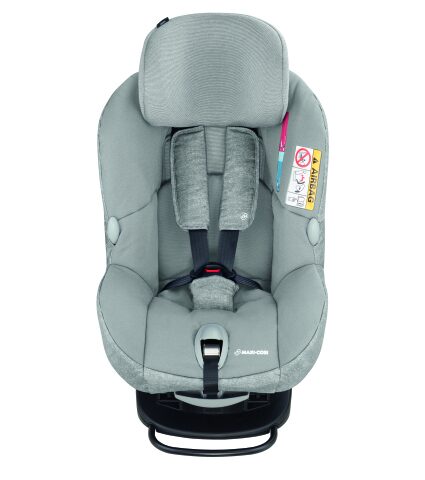 Easy switching system
Easily switch the seat from rearward-facing position to forward-facing position thanks to the rotative base when it is time for your baby.
Descripción del producto
Children grow up fast and before you know it, your baby will be a toddler. Our Maxi-Cosi MiloFix covers two age groups from birth to approx. 4 years! Easily installed with ISOFIX and top tether, MiloFix can be first used rear-facing and then forward-facing car seat.
Installation
The Maxi-Cosi MiloFix is installed in your car with its ISOFIX connectors, and top tether of the car seat will ensure a safe and easy installation. Check the user manual or read our check list for correct ISOFIX installation. You can easily attach your MiloFix to your car's ISOFIX connectors, and then connect the Top Tether to the anchor point in your vehicle. A safe and easy installation is ensured!
Safety
At Maxi-Cosi we have carried over 50 million babies home from the hospital. For us, your child's safety is Maxi-Cosi's top priority. External crash test scores, such as the German automobile organisation ADAC (Allgemeneir Deutscher Automobil-Club), tested our MiloFix on dynamic safety and ease of use, and rated it as good.
MiloFix offers the practical ISOFIX installation, and Top Tether system acts as an anti-rotation device to reduce forward movement. Don't worry about the installation; the indicators will notify you when the ISOFIX installation and Top Tether tensioning is correct. For improved head and neck protection, your little one can benefit from the rearward-facing travel up to approx. 15 months. In addition, the headrest is equipped with high performance absorption material for extra protection in case of lateral impact. The 5-point integral safety harness and anti-slip harness pads also ensure high safety restraint of the child in case of frontal impact.
One car seat, 4 years of ISOFIX convenience and safety
Maxi-Cosi MiloFix has been designed to be a long-lasting infant/toddler car seat, always ensuring the convenience and safety for your little one.
It is ideal for parents who want to continue travelling rearward-facing until approx. 15 months to offer the best protection of the fragile head and neck of the baby, and are looking for a long-lasting baby car seat for the growing baby. Possible to be used as a rear-facing baby car seat first up to approx. 15 months, MiloFix features an easy switching system to switch to a forward-facing toddler car seat later (group 1). Safe ISOFIX installation with Top Tether, the newborn cushion, and the adjustable headrest ensure safety and comfort for your growing child.
When your baby safely travels on the car seat, it might happen that snacks or drinks might end up where they are not supposed to. We are there for you no matter what happens as the Maxi-Cosi's car seat cover is machine washable and can easily be removed.
Míralo en acción