^
Ready for the daily obstacle course
Desde el nacimiento hasta 3,5 años aprox.
0 - 15 kg
Por qué elegirme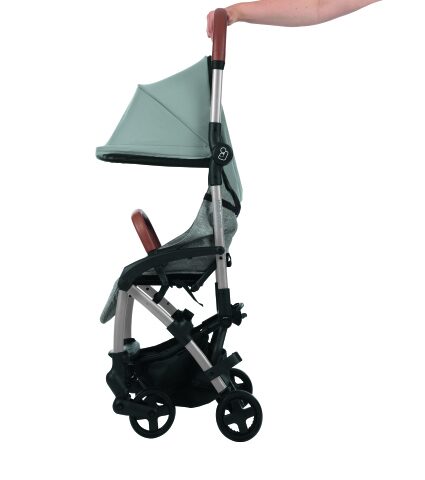 Ultra compact one-hand fold
You can fold your Laika pushchair with only one hand, and you can carry it with ease using the shoulder strap. Walking in the city with the Laika is made effortless!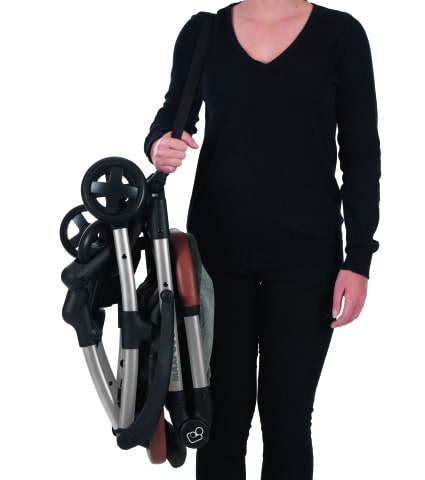 Super lightweight and compact
Laika is designed for your life in the city. It offers maximum convenience with a design that's super lightweight and compact!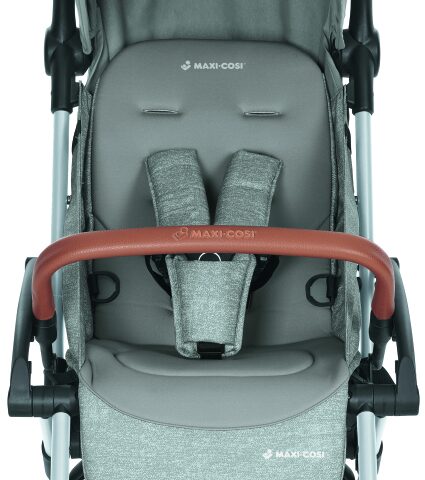 Extra-padded seat
Of course, convenience and compactness does not mean a lack of comfort. We have designed an ultra-padded seat to keep your baby cosy and happy!
Flexible travel system
Your child can use it from birth; just remove the seat unit, and then snap ona compatible Maxi-Cosi car seat or Laika soft carrycot in just 2 clicks by using our memory buttons.
Descripción del producto
The city is calling you! Discover our comfortable super-compact stroller Laika. Its lightweight design makes it perfect for parents living in the city. Having a smaller stroller doesn't mean you have to compromise on comfort: Laika shelters your baby in a cosy little cocoon!
Super-urban pushchair
Are you a city dwelling parent who uses public transport, climbs stairs, and walks along narrow pavements every day? Are you looking for a super-compact stroller that's easy to maneuver and comfortable for your baby? Laika is the one for you!
Its compact design makes strolling the city hassle-free, and because it weighs so little, you can carry it with its shoulder strap. Yes, like a bag!
Are there stairs ahead? Don't worry, you only need one hand to fold and carry this very practical stroller. You will be amazed by the small amount of space needed to store it!
So have fun walking around the city with your little explorer!
Comfort
Having a smaller stroller doesn't force you to compromise on comfort. Our ultra-light stroller cocoons your little one with soft extra padding!
Your little one will enjoy our comfortable stroller's many reclining options, including the lie-flat position and adjustable leg rest.
The Maxi-Cosi Laika also features an extendable canopy for optimal protection from the sun, rain, and wind.
Ready for the daily obstacle course
Laika is an urban stroller that helps you face the city's daily obstacles. Compact and lightweight, it's easy to transport or take for a stroll. What's more, you only need one hand to fold it up, and its shoulder strap makes it easy to carry.
Of course, we certainly haven't overlooked your little one's comfort: Laika's high seat has extra padding which keeps your baby comfortable all the times when you are on-the-go.
In just 2 clicks, add the Maxi-Cosi Laika soft carrycot or a compatible Maxi-Cosi baby car seat to transform the Laika into the perfect travel system, suitable for children from birth to 3.5 years old.